Black Friday takes place on November 25th of 2022! Cyber Monday on 28th.
As usual, Black Friday is expected to be the best time of the year for cycling purchases. It's no longer a question whether or not there will be the best cycling deals on this shopping holiday—we already know there will. The only thing left to do for cyclists out there finds them.p
If you were planning to purchase a new bike, new cycling apparel, upgrade your components, or invest in some high-end electronics, now is the time! If you browse the right places, you might be lucky enough to run into massive discounts and buy cycling items for half their original price, or even better.
Why would a rider pay typical prices when they can get bikes and gear at a much cheaper price? Best cycling gear sales occur all year long, but they rarely, if ever, beat Black Friday deals.
As every year so far, Bicycle Guider is here to help you out! We'll browse the Internet for you and share the best deals that we find. We'll update our lists daily, so stay tuned and don't miss all the sweet bargains.
I have a little secret to share: I make almost all of my bike-related buys during this time of the year, around Black Friday. The reason is simple – I get much better deals. The prices are lower than during sales and clearances throughout the off-season. It may be hard to believe, but it's true!
Let's save some serious money on cycling parts this Black Friday & Cyber Monday – our fabulous hand-picked deals will keep your budget well in the green!
---
See Deals By Cycling Gear / Apparel / Women / Other / Bikes / Shops
EXTRA: Shop by categories: MOUNTAIN / ROAD bike category deals
---
So, Let's Start!
Below I've noted a few deals that are exemplary and worth a look. Keep an eye out for new and updated items in this section! Some are also from last year but still work.
---
GEAR
Oakley Men's Evzero Blades – Up to 50% OFF
Oakley Evzero are cycling sunglasses with a simple design, for those who don't want to look like the Atom Ant from the popular cartoon. These are USA-made sunglasses with a lightweight and durable plastic frame, offering excellent UV protection. You'll get a razor-sharp vision in all conditions and from every angle at a reasonable price.
Selle Italia Diva – $95.55 – Save 23%
Selle Italia Diva is a comfortable road or MTB saddle that's suitable for women. It has a wide channel in the middle that improves comfort and airflow, making this saddle very comfortable on long, all-day rides. If you're looking to improve your performance and eliminate sores, give this saddle a try.
Ortlieb

Back-Roller Classic Panniers (Pair) – $142.50 (Was $190)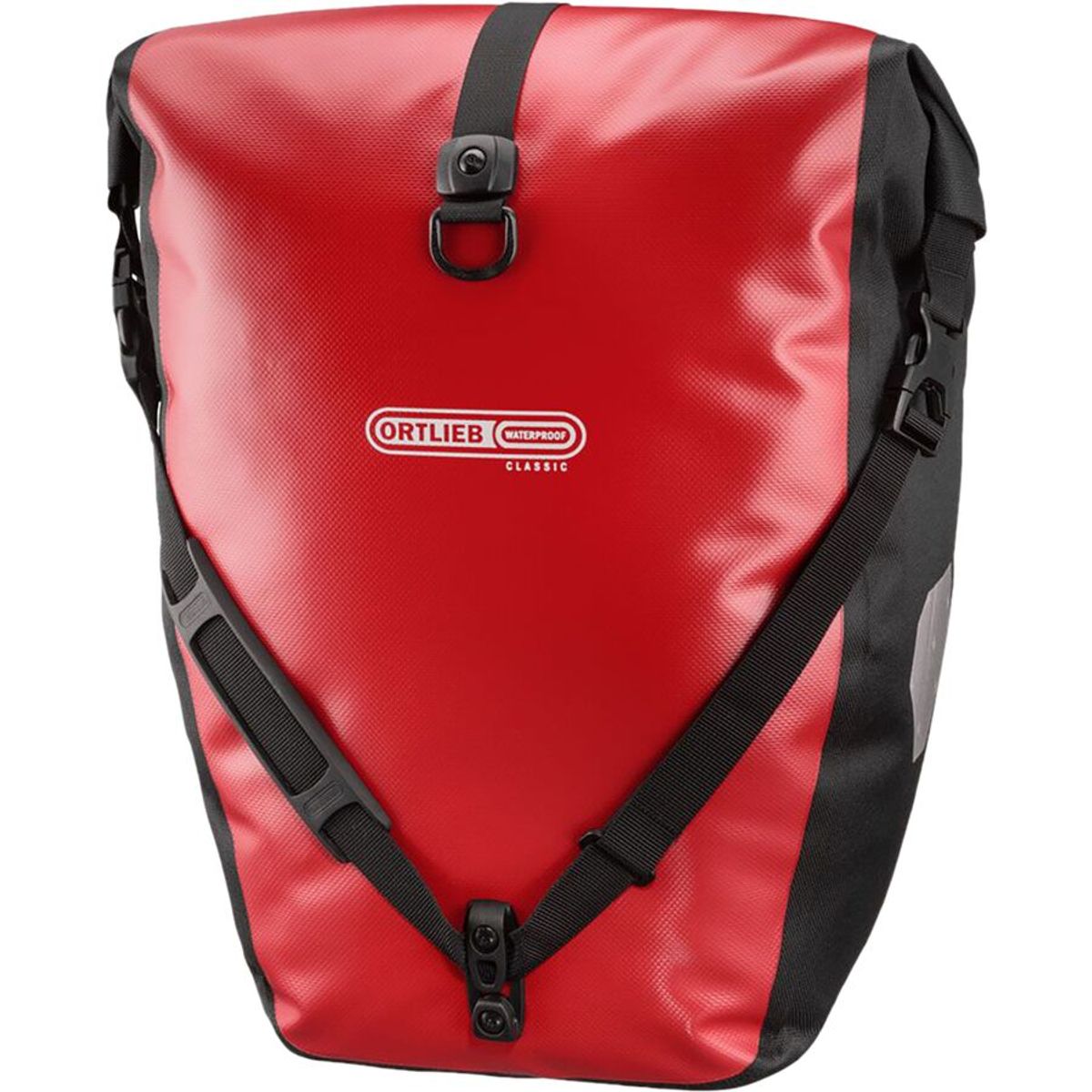 Ortlieb makes the best bike panniers in the world. They're the go-to choice of every serious world traveler who plans to spend months or even years on the road. This model has a 40L capacity and is fully waterproof, no matter how hard it rains. Pack everything you need and choose your destination.
Hydration Bags on Evo (Big Selection) – Up To 50% OFF
Evo is offering a huge selection of discounted hydration bags this Black Friday. It's the best way to carry water comfortably and stay hydrated on your long rides. Different sizes, types, and styles are available, so you're bound to find one that fits your needs.
Race Face Turbine R – $219.99 (Was $294.99)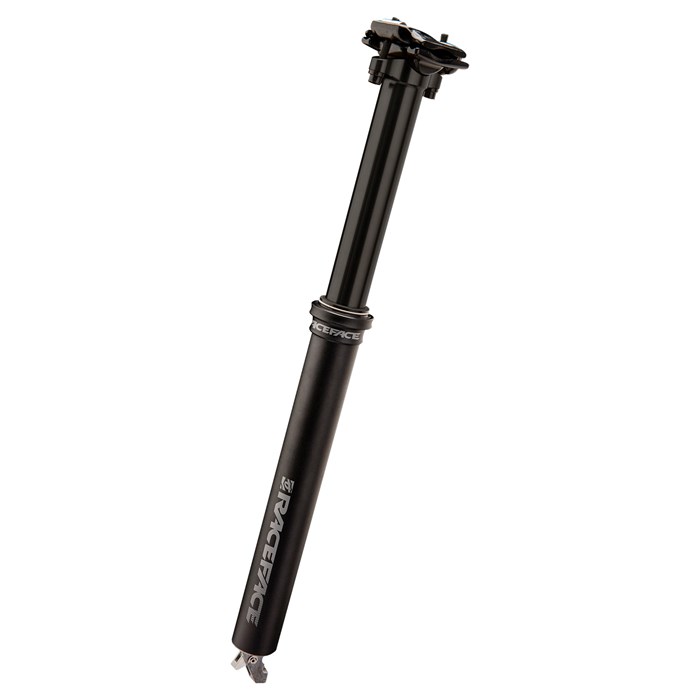 The days of manually adjusting the height of your seatpost to be more efficient on descents should be far behind you. You can now drop your seat with one press of a finger. Upgrade your mountain bike and save $70+ dollars along the way.
Mercury Wheels G1 Carbon Disc Wheelset (Tubeless) – $1,138.99 (Was $1,899)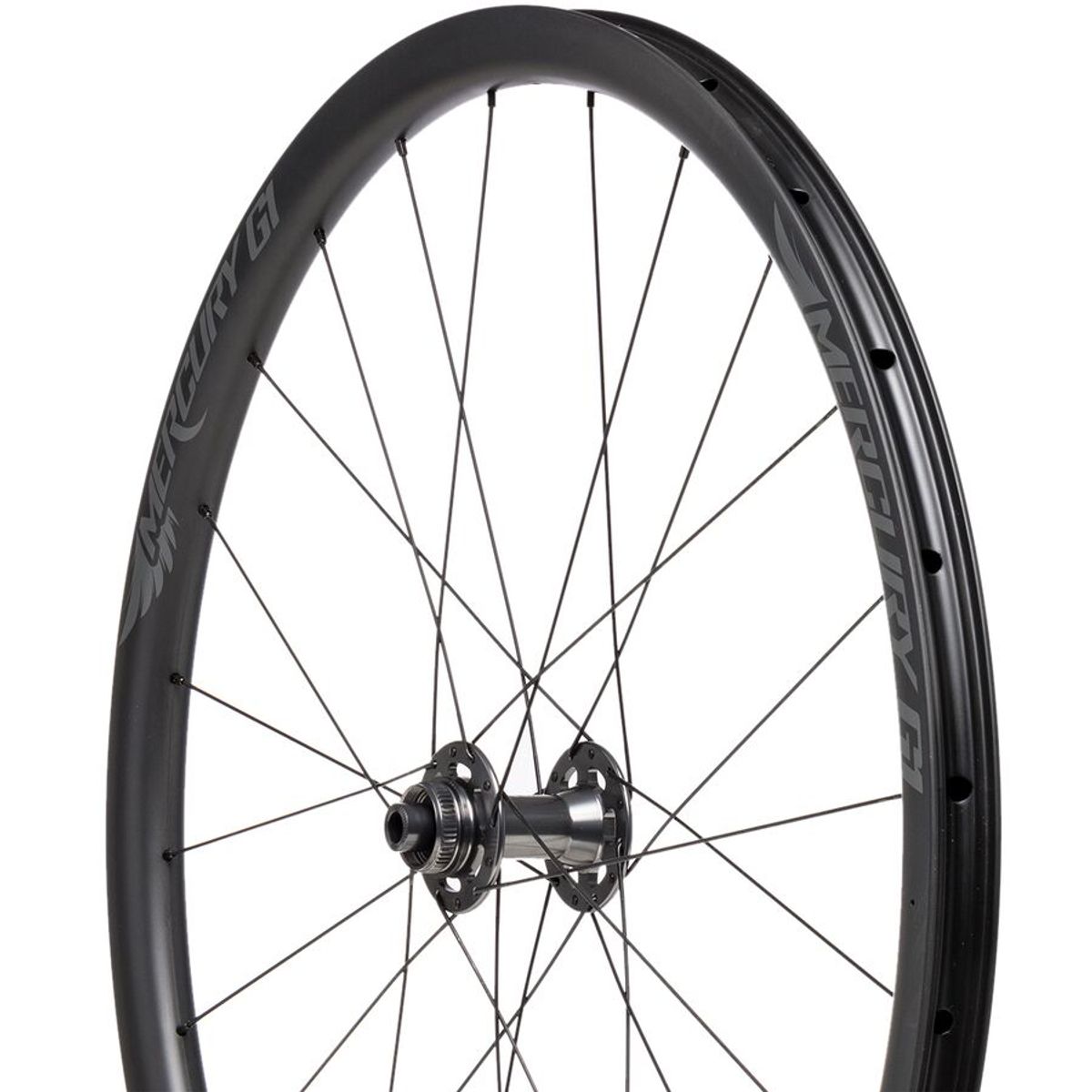 Want to be faster and use less power to cover greater distances? Then you should consider upgrading your wheelset. These carbon wheels weigh just 1500g and are 30mm deep.
Look Trail Grip Pedal – $50 (Was $70)
Improve the grip on the pedals during your wet and muddy trail rides with the Look Trail Grip Pedals. They have 8 removable sleek traction pins and weigh around 530g. They're intended for trail, all-mountain, and gravity riding.
FOUNDATION MTB FORK FENDER – $10.50 (Was $15)
Cycling in the rain and mud is the most fun you'll ever have. But if you do it without accessories like fenders, you'll just end up being wet, dirty, and miserable. Foundation MTB Fork Fender easily fits on your fork and keeps you and the bike happy and clean!
Garmin Edge 530 Bundle – (Was $400, Now $350)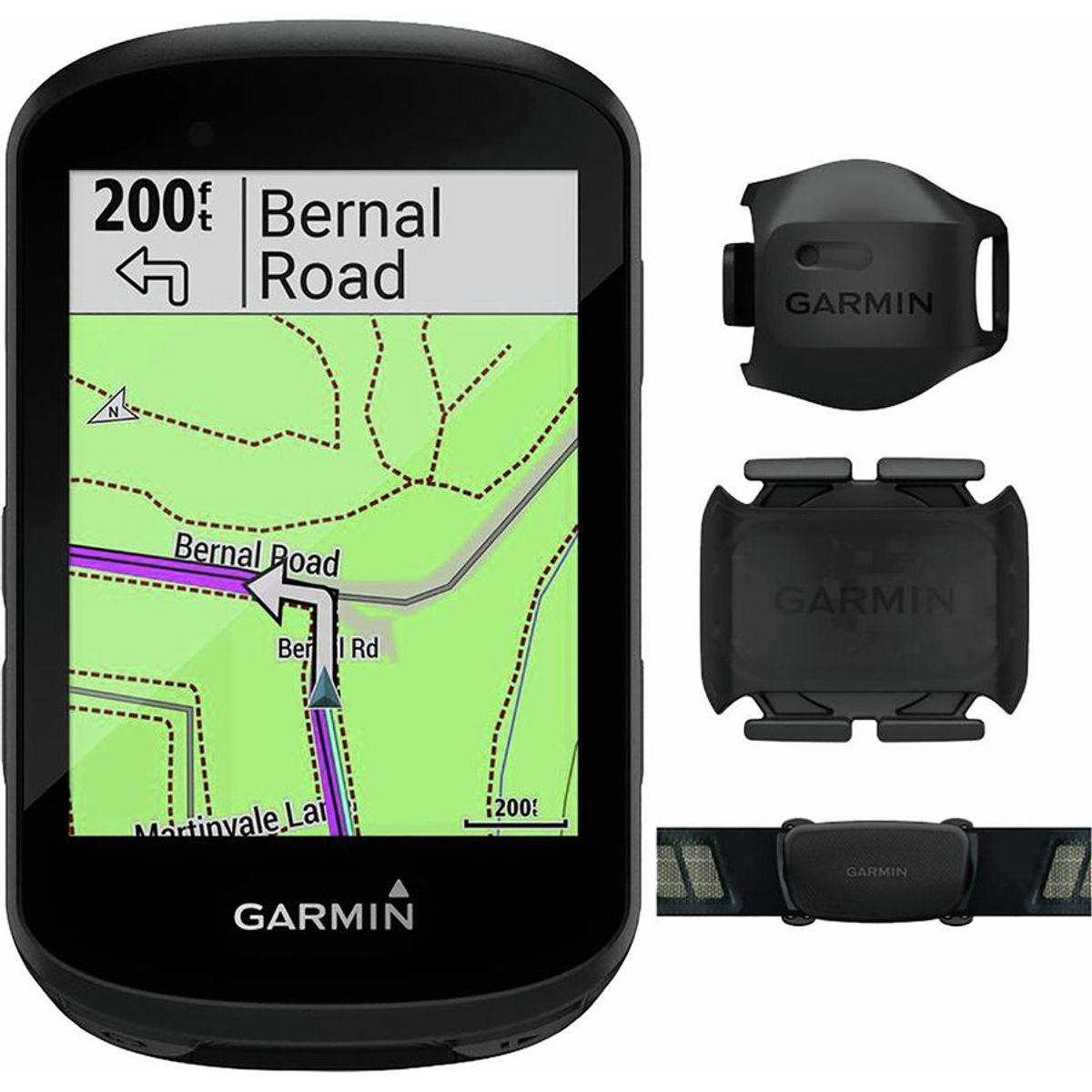 Garmin Edge 530 is a small and modern GPS computer, featuring a big colored screen. This bundle also includes speed and cadence sensors, as well as a Garmin heart rate monitor. The computer comes with pre-installed maps for easier navigation.
Continental Cross King V2 – 27.5″ –
$48 (Was $79.95)
Continental Cross King V2 is the perfect shoe for your 27.5 trail gobbler of a bike. These tires are available in 2.2″, 2.3″, and 2.6″ widths, with a very pronounced tread pattern. The outer knobs will give you traction when cornering, whereas the knobs in the middle grip when you climb. They're also foldable, so you can carry a spare on your next bikepacking trip.
Crankbrothers F15 Multi-Tool – $38.69 (was $42.99) – 10% Off
Did you know that you can do all of the simple adjustments and repairs on your bike by yourself? There's no need to spend a lot of money in local bike shops when some issue is a quick DIY. Instead of carrying several tools, you can just bring one multi-tool to get all of the work done.
This Crankbrothers' set has hex wrenches, screwdrivers, Torx, a chain tool, a spoke wrench, and a magnetized storage space. Most of the time, you might want to have these accessories.
Selection of Bicycle Forks – Up To 48% Off
Upgrading your bicycle fork is one of the easiest ways to cut some weight. Have a look at these deals. We are really impressed by the selection of forks for mountain bikes with 26″ / 27″ / 29″ wheels.
MTB Pedals: Crankbrothers Candy 7 TI – Now $169 – 32% OFF
Crankbrothers pedals are one of the best mountain bike pedals on the market. They come with titanium wings, so they are lightweight, extremely durable, and look amazing as well. They also have a 15-20° adjustable release.
Selection Of Pedals (Up To 32% OFF)
Check out Jenson USA's selection of pedals. Choose a pair of flat or clipless pedals and ride more efficiently than ever before. Save up to 42% along the way!
---
---
APPAREL
---
Select Gore Wear on Sale – Competitive Cyclist – Up to 55% Off
Competitive Cyclist's Black Friday sale is finally here as well. They are offering up to 55% off on a large number of gore items including bibs, beanies, jerseys, jackets, and more. Check out the selection to find something you like, get ready for the following season, and save.
Pearl Izumi Men's Escape Quest Shorts – $37.50 – Save 25%
These Pearl Izumi shorts are quite affordable but have numerous attractive features that make them comfortable and practical. They're made with SELECT Transfer Dry fabric, so they have great breathability and the padding is quite soft, offering protection on long rides. They also have reflective elements that will make you a lot more visible during night rides.
Fox Ranger Cargo Short – Men's –

$59.95

(Was

$85)
Fox is known for making some of the best MTB apparel that performs well and lasts long. These Fox Ranger cargo shorts come with a detachable liner with EVO chamois for more comfort and a secure zip stash pocket for your valuables. It's made from TruDri fabric that wicks sweat away from the body and keeps you dry on humid days.
GIORDANA NX-G Wind Vest – From $99.95 (Up to 50% Off)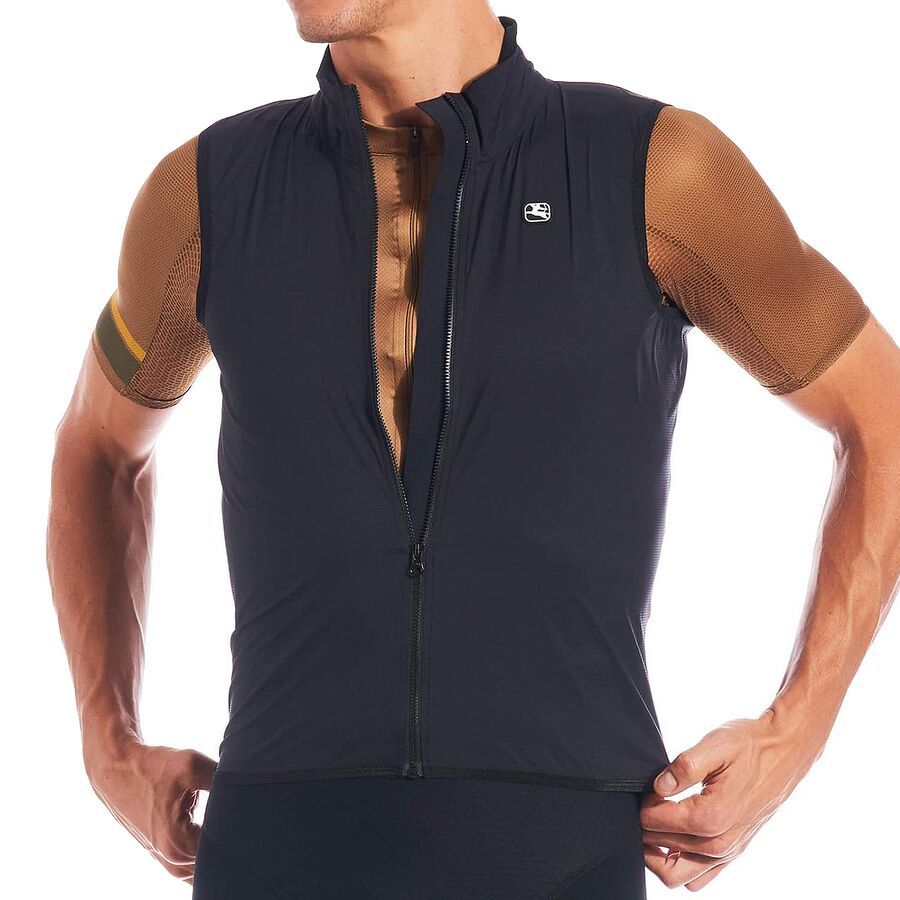 Staying warm but not too hot is of high importance on rides with moderate weather. You don't want to freeze, but sweating is even worse. This vest is a great solution to control your body heat and feel comfortable at all times. It's available in four colors.
PEARL iZUMiP.R.O. Barrier WxB Shoe Cover – $41.25 (was $55)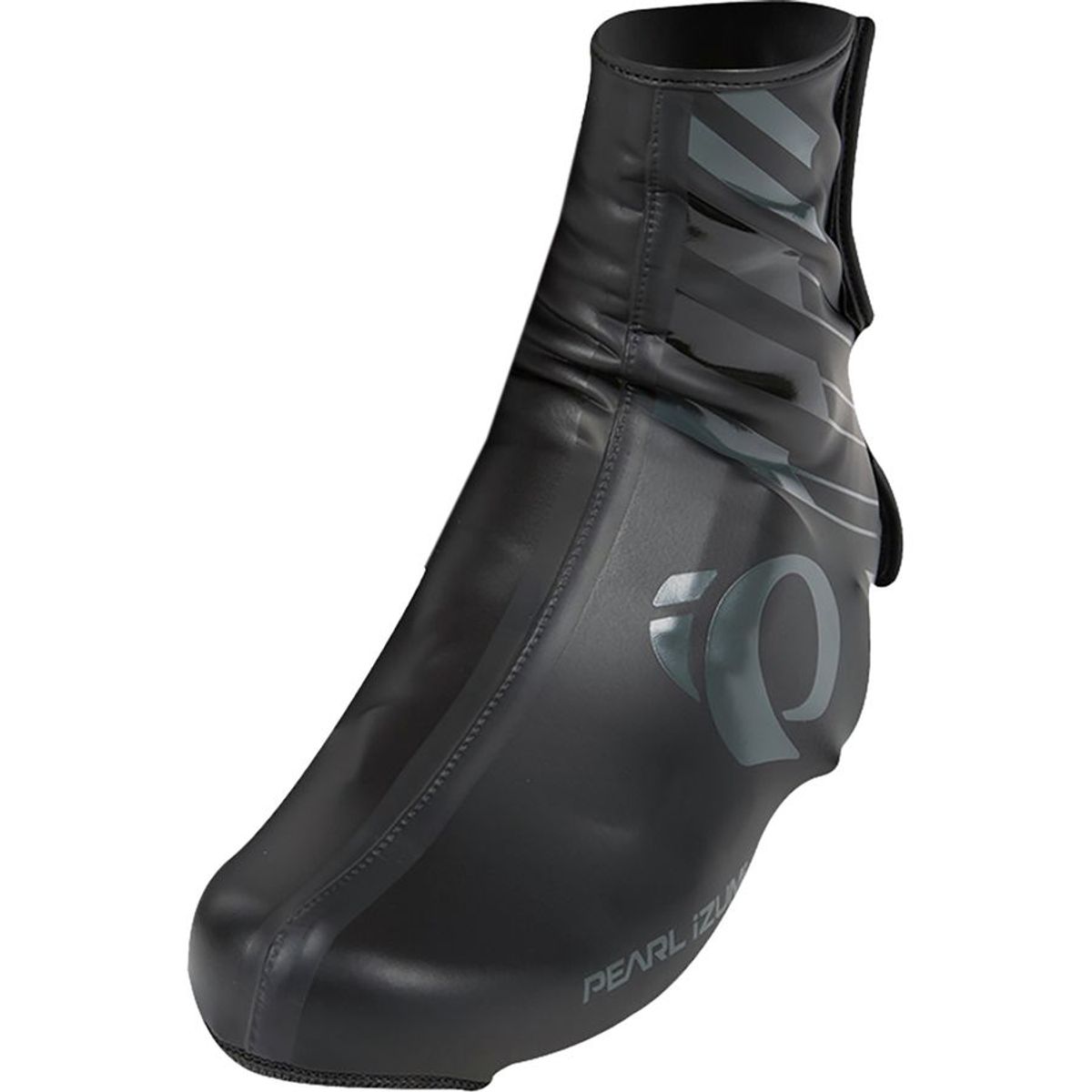 Don't let your feet get wet on autumn and winter rides—you'll feel miserable if you do. These Pearl Izumi shoe covers are waterproof and windproof thanks to the fabric and fully sealed seams. They are also reflective so they will keep you visible at all times.
---
OTHER CYCLING-RELATED ITEMS
---
Bike Wall Mount – $45 (Was $60) – 25% OFF
Are you struggling to find enough room around your home to store all of your bikes? This tiny accessory will solve all of your problems by freeing up space (maybe for more bikes).
Timbuk2 Robin 20L Backpack –

$134.25

(Was

$179)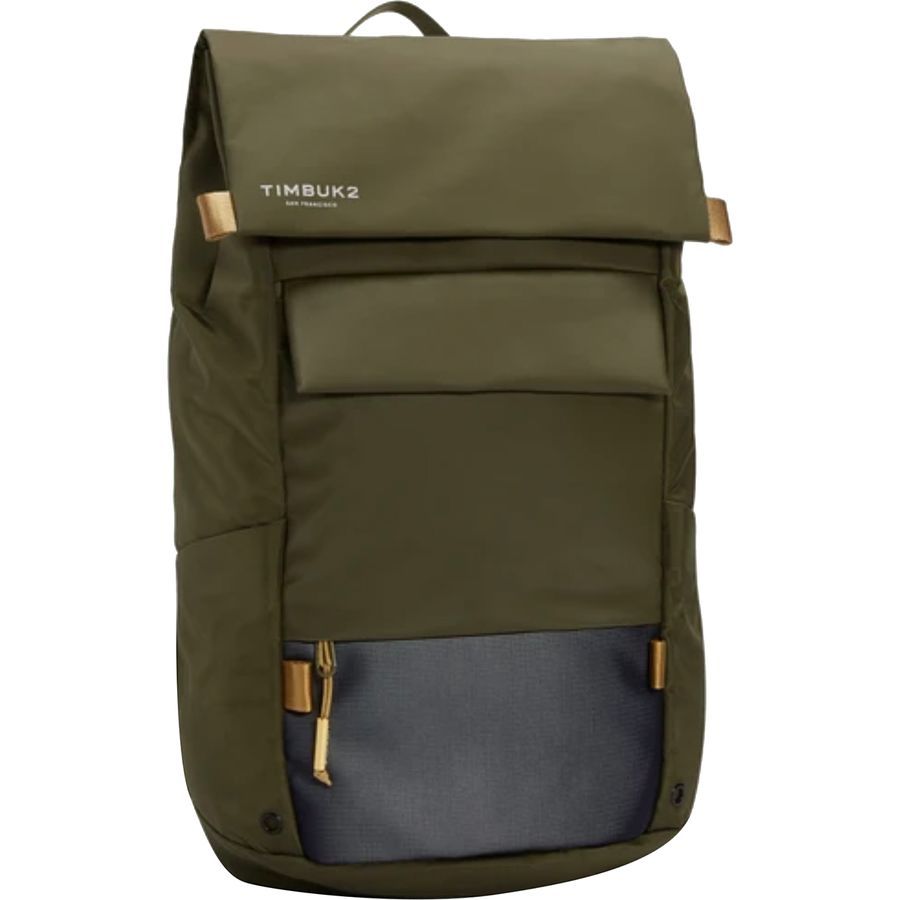 Timbuk2 Robin Backpack is the one backpack you need for most of your daily activities. It has a 20L volume, which is more than enough to carry your laptop, books, gear, and anything else. If it starts raining, there's nothing to worry about—a dedicated pocket carries a rainfly that will keep your stuff dry. The back panel allows for sufficient airflow to keep you cool and keep your back dry. An excellent Black Friday deal for people on the go.
Exerpeutic Folding Upright Excercise Bike – $125.50 (was $200)
This indoor bike is a great alternative for people who don't want to ride outdoors. Whether you don't like the cold or you dislike riding in the traffic, you can nor ride in your comfy bedroom. This model has an LCD screen, 8 levels of intensity for every rider.
Wall Bike Mount Rack: For Two By Delta – Now $24.88 (50% Off)
We all know the problems associated with storing our bikes. There's no single best solution, but wall-mount racks are one of the most popular and most efficient ways to curb the clutter. You should consider them because: a) they can be easily folded down to save space; b) rubber-coated arms protect bike finish; c) they carry up to two bikes. The maximum load is 65 pounds.
---
WOMEN
WTB Deva Steel Saddle Women's –

$42.95

(Was

$47.95)
WTB Deva is one of the best-known and most comfortable saddles in the world. It features an anatomical design and cooling channel, and the padding inside the saddle makes long rides easier to endure. Also, the ventilation channel keeps pressure off the perineum, which can be a big problem for female riders. Get it if you want to leave your saddle woes in the past.
Specialized

SL Air Long Sleeve Jersey – Women's

– $64.96 (Was $140)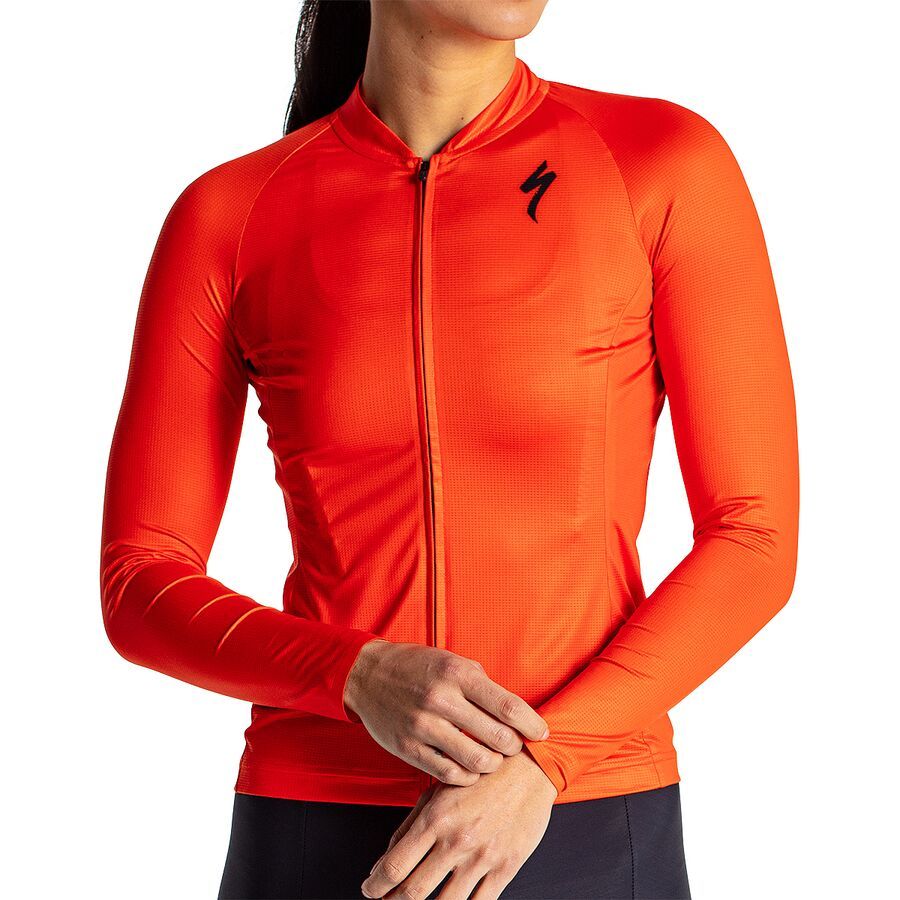 This women's Specialized SL Air long-sleeve jersey adds a valuable layer of protection from wind, cold, and light rain to your upper body. It's lightweight and compact, so it packs small when you decide to take it off. It comes with zippered pockets to carry your phone and credit card in a secure way.
Troy Lee Designs A1 MIPS Bike Helmet – $116 (Was $145)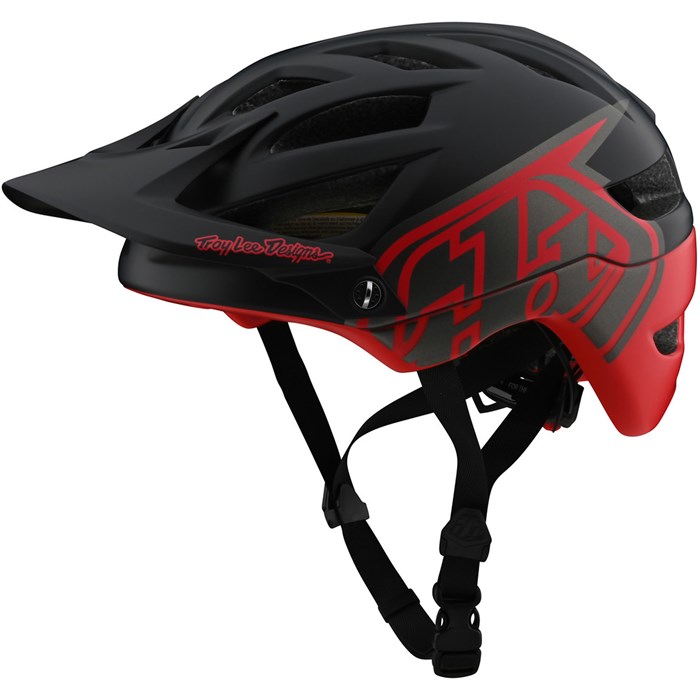 The Troy Lee A1 MIPS is a unisex helmet that's suitable for men and women MTB riders. It offers the best possible protection thanks to EPS foam, polycarbonate shell, and the MIPS technology. Plus, the adjustable visor will protect you from the sun and help you see better.
More Women's Black Friday cycling deals on Mountain Bike and Road Bike pages (Opens in a new window)
---
---
Black Friday also brings a large selection of amazing deals on complete bikes and framesets. Since some brands can be extremely expensive, Black Friday is the perfect opportunity to save some serious money. Not every bike is a screaming deal, which is why we've singled out only the outstanding Black Friday bike deals below that definitely stand out.
Rad Power Bikes RadCity 4
Rad Power Bikes RadCity 4 is the go-to e-bike when you have to commute every morning, do grocery shopping, run errands, or just have fun on local roads or trails. This Black Friday, you have an opportunity to save $100, which you can use to equip your new RadCity with a few awesome accessories to personalize it and make it more practical.
Rambo Hunting Electric Bikes
Save up to $1,000 on a Rambo bike this Black Friday. E-bikes are the new big thing in the hunting world because they're fast, silent, and odorless. You can visit unspoiled hunting spots and check trail cams with ease. They also allow you to carry up to 300 lbs. of weight, so you don't have to break your back carrying all your gear by yourself.
Juiced Bikes Black Friday Sale
Juiced Bikes has a large selection of e-bikes intended for commuters, fitness riders, and casual cyclists looking for a push on steep hills. This brand also makes some of the fastest e-bikes (30+ mph) on the market, so if you don't want to be late to work or a date ever again, make sure to check them out. Save an additional $100 this Black Friday!
Huffy Bikes Black Friday Discounts
Huffy is offering 25% off site-wide on all of its products this Black Friday. This is a unique chance to get a Huffy bike, e-bike, scooter, gear and parts for your old Huffy bike, or a kids' bike for your little one. Its cruiser, hybrid, and comfort bikes have always been fun and good-looking, but now they're also more affordable than ever before.
Marin Presidio 4 DLX – $999.99 (Was $2,350)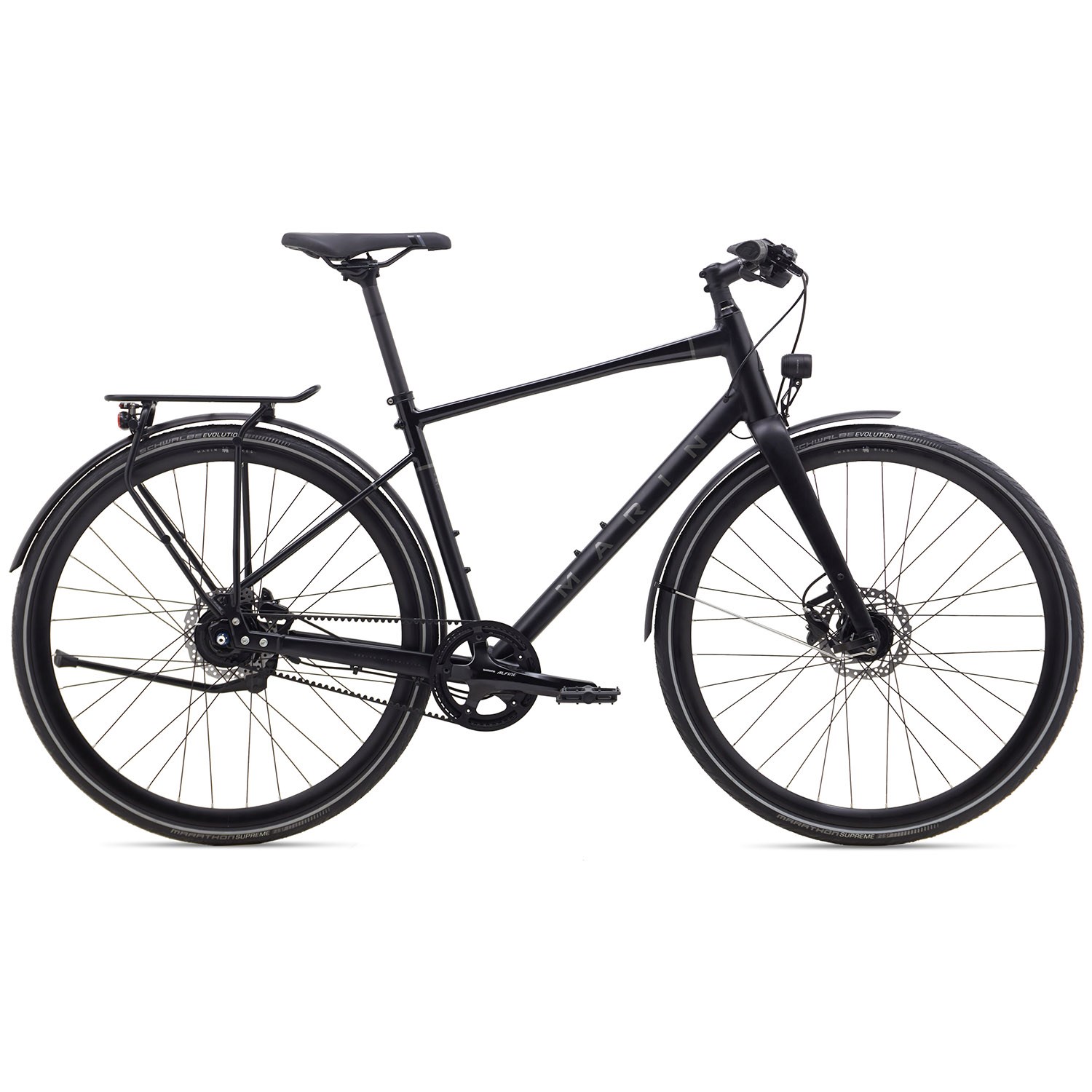 Marin Presidio 4 DLX is the ultimate everyday urban commuter that requires little to no maintenance. Ride every day without having to worry about lubing the chain thanks to the Gates Belt Drive. Forget about adjusting the derailleurs as well, as this bike has an internal gear hub with 11 gears to choose from. Ditch your car and save money in the long run.
Huge Selection of Discounted Bikes on Sole Bicycles
A bicycle can be a lot more than a simple means of transportation that gets you from point A to point B. Sole Bicycles are a fashion statement that turns heads around. If you want a stylish fixed-gear, single-speed, city, or cruiser bike, check out Sole Bicycle's Black Friday deals.
Selection Of Bikes on Competitive Cyclist
Competitive Cyclist's Black Friday bike deals are now available. The long list of discounted bikes includes kids' and adults' models, as well as frames that you can use to make your dream build.
Scott Gambler 710 – $4,000 (was $6,800)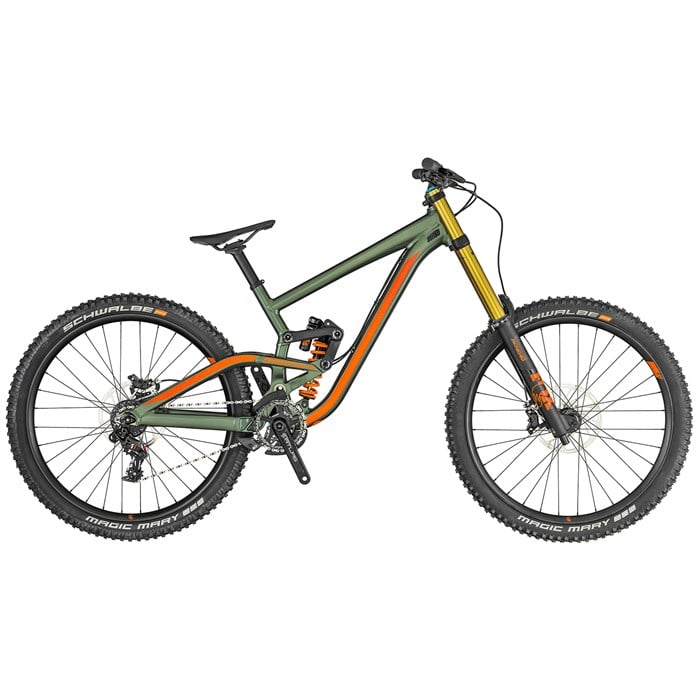 Scott Gambler 710 is a tested and proven downhill bike that has withstood the test of time. It boasts 203/210mm of front and rear travel, a lightweight aluminum frame, and DH-specific SRAM DH X01 components. You now have a chance to get it for an affordable price and start smashing your old downhill PRs.
Complete Bikes on Jenson USA (Up to 30% Off)
Jenson USA has prepared a real treat this Black Friday. A large number of discounted complete bikes, including road, gravel, MTB, hybrid, and electric models. Due to recent shortages, bikes are extremely hard to come by, so it's a huge surprise to be able to buy one with a discount. Find yours on Jenson USA.
ORBEA Road & Mountain Bikes (Up to 30% Off)
The company called Orbea is a well-known player in the cycling world, with roots going back 175 years. They produce a wide selection (over 40 models) of mountain and road bikes such as the Orca, Avant, Occam, Avant Rallon, Oiz, Alma and more – choosing just one will be the hard part. Check out the current bikes, most of which are 2017 models. Use this discount to get an even better deal!
---
---
BEST BLACK FRIDAY CYCLING DEALS BY MERCHANTS
---
Famous e-Hunting bikes. Up to $1k off.
Fast, powerful, and quiet electric hunting bikes that can carry all of your gear and take you to distant hunting sites faster than you thought possible.
Save an additional $100 on Juiced e-bikes this Black Friday with code BF100. This is your unique chance to buy the fastest e-bike out there!
Stylish fixie, single-speed, city, and cruiser bikes that stand out from the pack. Save up to 35% this Black Friday.
Backcountry.com
Announced Black Friday deals! Bikes & Frames, components, apparel & accessories, footwear, helmets, and essentials
Evo
Mountain bike-oriented selection of bikes, helmets, clothing, components, accessories, maintenance, and much more. They have already announced Black Friday deals!
Jenson USA
Announced their Black November deals. They offer a nice selection of cycling-related products and bikes as well.

The Pro's Closet
All types of used bikes checked and dialed in by professional mechanics.
Competitive Cyclist
Huge selection of bikes, components, and accessories for men & women. Announced the Black Friday sale!
Amazon
Outdoors and Sports category deals
Do you get it now?
So, hope you enjoyed it! But, if you want to check the deals in even more detail:
Still didn't find? Check the merchants
Backcountry.com | Evo | JensonUSA | The Pro's Closet | Competitive Cyclist | Amazon